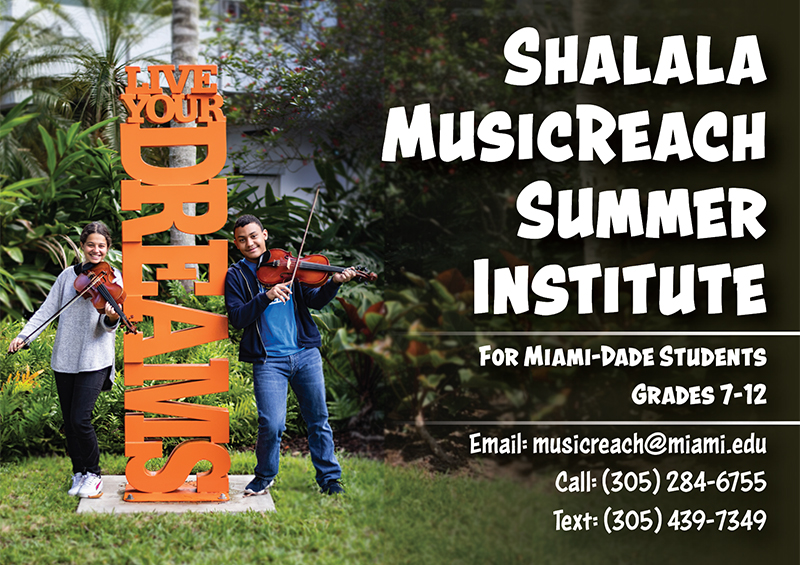 Spend your summer having fun and developing your musicianship with the highly acclaimed Frost School of Music at the University of Miami! 

Incoming 7-12 graders will attend summer music classes twice a week in-person for 8 weeks throughout the summer.

This full-scholarship summer music camp builds skills for small ensembles, production planning, digital media, music technology, music theory/ear training, piano proficiency, college application prep, and enrichment through guest artist and faculty seminars.